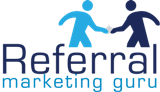 Join Our Partner Program
Program highlights
A wide range of things to promote and earn that will suit any type of business owner.
Anywhere from 10% - 100% of commissions available.
From our partner dashboard you will be able to keep track of clicks, referred sales and commissions earned.
We will give you all the resources you need to succeed including promotional materials and a dedicated partner manager.
You'll get commissions paid out weekly.
How to get started
Sign up using the form on the right.
Share your unique partner link via email, social media or text message to drive traffic to our site.
Generate sales and get rewarded on every sale!